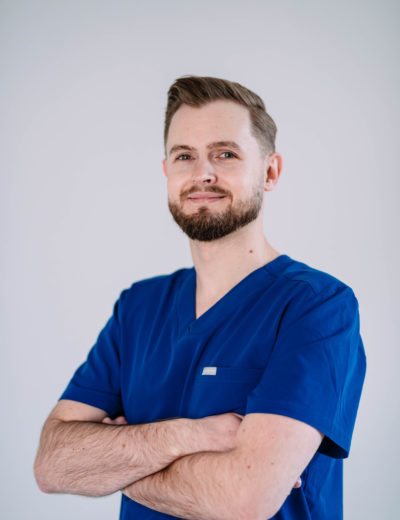 lek. dent. Kacper Gałan
A graduate of the Medical University in Białystok. Former Vice President of the Białystok Branch of the Polish Society of Dental Students.
In clinical work, he deals with orthodontics and restorative dentistry.
In the treatment, he uses classic, aesthetic and self ligating permanent appliances, removable appliances, aligners and orthodontic mini-implants.
Participant and organizer of numerous dental courses and conferences.
Privately, a sports and coffee enthusiast, in his free time – an amateur drummer.