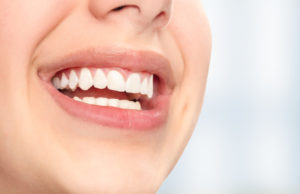 Prosthetic treatment consists in filling teeth or correcting the aesthetics of the patient's own teeth.
Prosthetic treatment is performed using fixed prostheses (veneers, crowns, bridges) or removable dentures (total and partial acrylic dentures, skeletal prostheses).
A team of doctors working in our Cabinet will provide the highest quality services and will take care of the smile on your face.
Our dental office cooperates with prosthetic laboratories that perform prosthetic work with the best quality materials.
What are veneers?
Veneers are thin flakes that are glued to the surface of the tooth. In a perfect way, they mask imperfections allowing to cover fills, discolorations, lengthening, widening and even changing the shape of our teeth.
One can distinguish among others Porcelain veneers, which allow you to rebuild small defects of the crown of teeth in the anterior section of the dental arch – while maintaining a natural aesthetics.
Porcelain veneers are commonly used to quickly improve the appearance of dentition. Veneers eliminate most of the aesthetic dental imperfections – they are an ideal solution for people who do not produce the expected results, enable effective concealment of damage and are an ideal solution in many other situations.
Contraindications to their use are:
– occlusal functions
– teeth too short
– gum disease and periodontitis
– high inclination to decay
– teeth with a lack of the right amount and quality of the enamel