Open hours:        MON. – FRI.: 8.00 – 20.00,      SAT.: 9.00 – 13.00
WELCOME OUR DENTAL OFFICE WEBSITE
We are changing the lives of our Patients!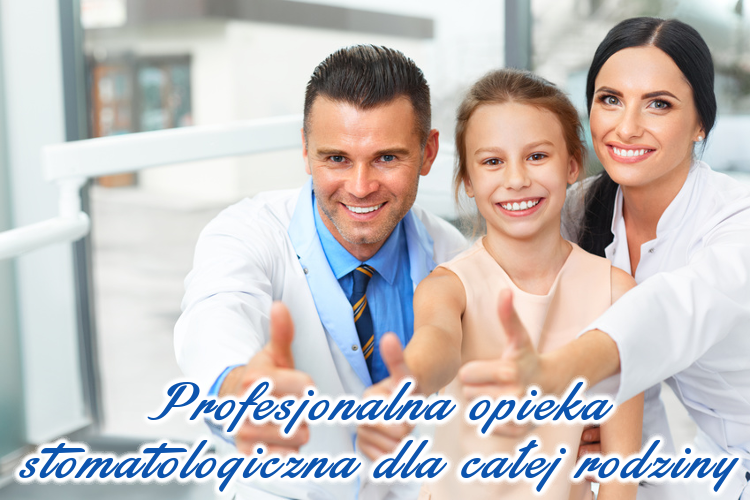 Dental Center DentAR s.c. Agata Maksymowicz Radosław Maksymowicz was established to provide the highest level dental services to our Patients. The specialized team set the main goal to care for the healthy teeth of our patients. In our dentist office, team of doctors combines youth and experience, which guarantees comprehensive treatment, while the support staff who help the doctors – make the visit as pleasant as possible. It is important to us that our patients are satisfied.
We have been providing you with help since 1995, constantly expanding the range of dental services and adjusting the office's equipment to European standards. We are convinced that you will find help, safety and comfort of treatment. We have prepared a play area for our little Patients and we guarantee a care (not only dental).
Thanks to the funds obtained from European Union, we could equip our cabinets with the most advanced modern diagnostic and treatment equipment.
Agata and Radosław Maksymowicz
Our services
Professional dental services – DentAR Rzeszów
Professional dental care for the whole family
Prevention, dental treatment, implantology, orthodontics, prosthetics
Address

A. Mickiewicza 21, 35-064 Rzeszów

Phone

phone: +48 17 853 40 33
GSM: +48 602 383 911

Email

dentar@op.pl
dentar2@op.pl

Open hours

Mon.-Fri.: 8:00 – 20:00
Sat.: 9.00 – 13.00